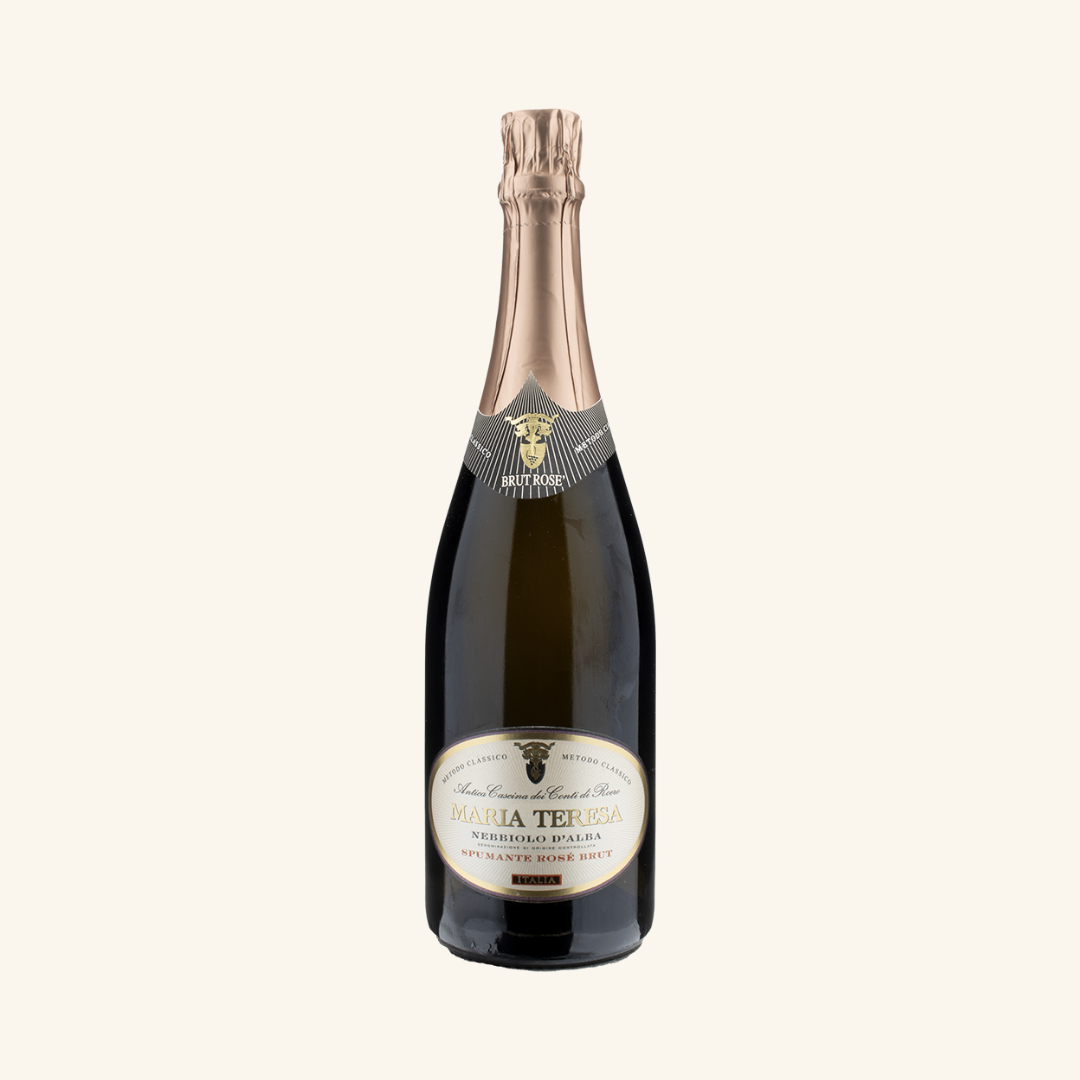 2018 Maria Teresa Nebbiolo d'Alba Rosé
Producer

Region

Style

Variety

Vintage
The 2018 Maria Teresa Nebbiolo d'Alba Rosé is a remarkable sparkler that encapsulates the essence of a memorable summer.
Crafted by one of Piedmont's most esteemed winemakers, this rosé showcases the beauty of Nebbiolo grapes.

In the glass, the wine possesses a stunning pale pink hue, hinting at the delicate aromas that await. The nose is greeted with an enchanting bouquet, delicate notes of vibrant red berries and ripe cherries alongside fragrant wildflowers. Sip by sip, the wine unveils layers of complexity, intertwining vibrant fruitiness with hints of minerality.

On the palate, the 2018 Maria Teresa Nebbiolo d'Alba Rosé delights with its balanced acidity and mouthwatering freshness. The fruit, elegantly restrained yet expressive, combines flavors of juicy raspberries and tangy cranberries, culminating in a lively and refreshing experience. This rosé is carefully crafted to deliver a light-bodied but remarkably sophisticated sip, leaving a lasting impression on the palate.

Ideal for warm afternoons and evenings, this wine is a versatile companion to a variety of dishes. It pairs seamlessly with a range of cuisine, from delicate summer salads and grilled seafood to creamy pasta dishes and artisanal cheeses.