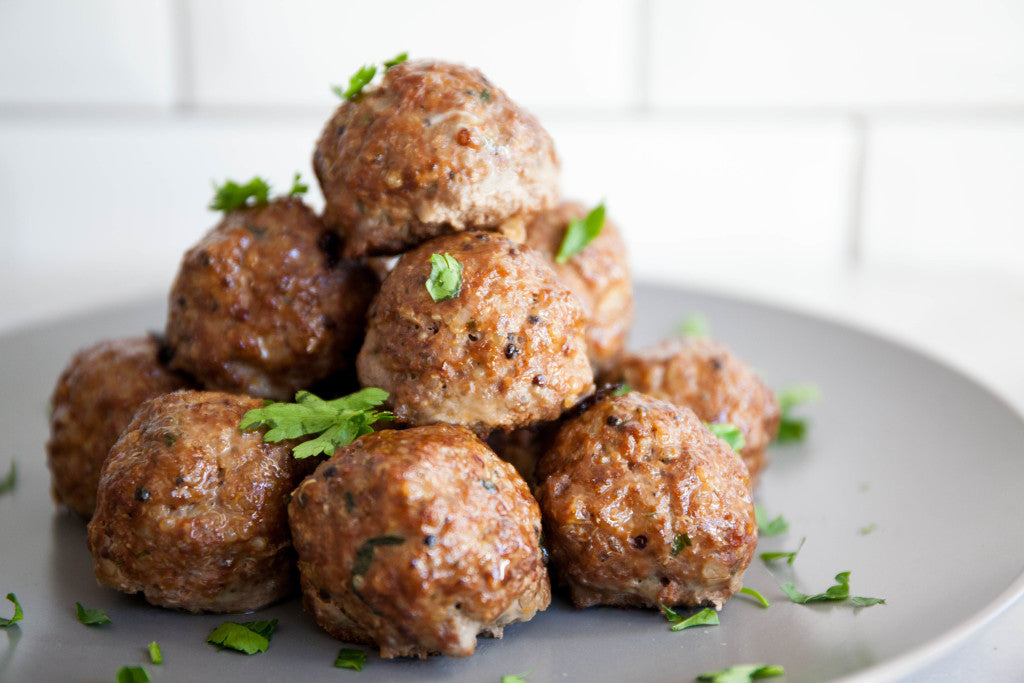 This week Peter and Tony crack open a can of Market Wine Store's Is Beer. Is Good. TK recommends pairing it with beef meatballs. 
Beef Meatballs
Prep Time: 25 min | Cook Time: 20 min | Servings: 4

Ingredients:
1/4 cup milk
1 medium brown onion, finely chopped
500g beef mince
1 egg, lightly beaten
1/3 cup finely chopped fresh basil leaves
1/3 cup finely grated parmesan cheese
1/3 cup chopped fresh parsley leaves
2 tbsp olive oil
500g Tomato Sugo (see note)

Sugo:

2 x Tins Whole peeled Italian tomatoes
3 x cloves of Fresh Garlic
1 Tbs x Caster Sugar
1/4 cup Extra Virgin Olive Oil
Salt

Directions:
In a large bowl, dd milk, onion, mince, egg, basil, cheese and half the parsley Season with salt and pepper. Mix to combine. Roll level tablespoons of mixture into balls. Place on a plate.
Heat oil in a large frying pan over medium-high heat. Cook meatballs, turning, for 5 to 7 minutes, or until browned and cooked through. Add Sugo . Bring to the boil. Reduce heat to medium. Simmer for 2 to 3 minutes or until heated through. Sprinkle with remaining parsley. Serve with pasta.
Sugo:
In a pot heat your olive oil, add you whole peeled garlic cloves and fry until golden brown. Then add you tinned tomatoes and fry for 8 mins. Add sugar & salt and blend until smooth.