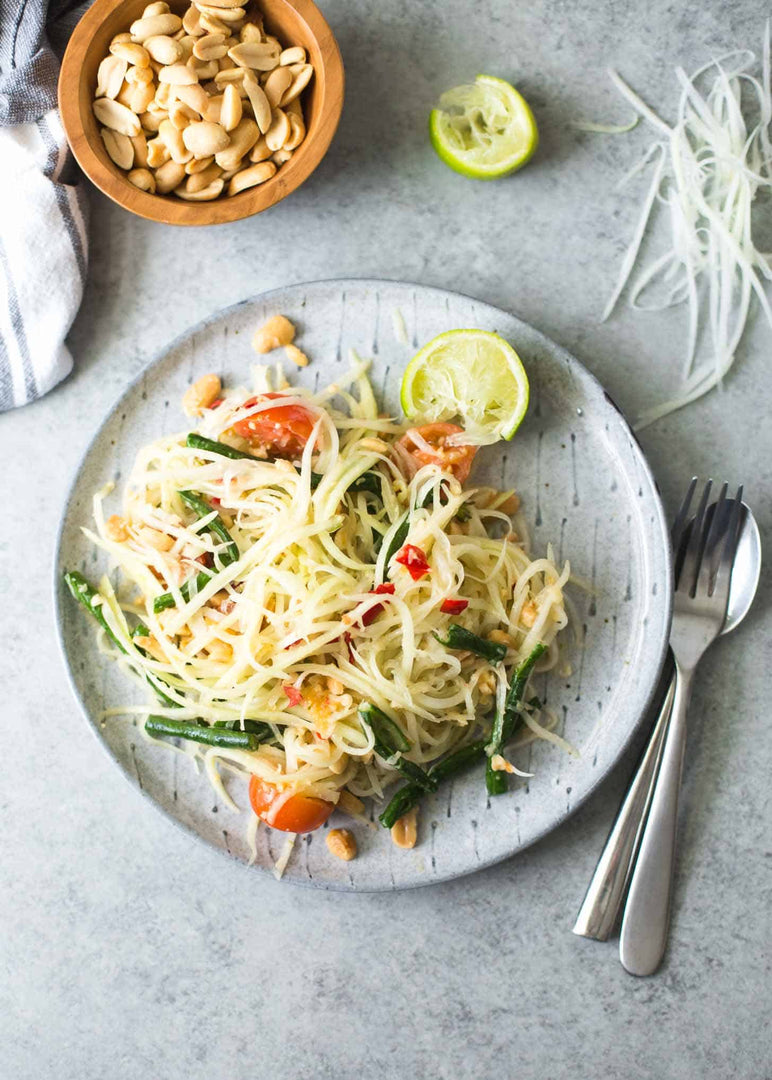 This week Peter and Tony crack open a bottle of Te Whare Ra Marlborough Toru 2020. TK recommends pairing it with and his Green Papaya Salad.
Prep Time: 15 min | Total Time: 15 min | Servings: 4

Ingredients:
1 1/2 tbsp grated palm sugar or brown sugar
1 tbsp fish sauce
1 tbsp lime juice
1 tsp sesame oil
1 lg red chilli, seeds removed, finely chopped
1/2 green papaya, shredded (a mandoline is ideal)
250g punnet cherry tomatoes, halved
2 cups (160g) bean sprouts, trimmed
2 tbsp fresh mint, torn
2 tbsp fresh coriander, torn
Select all ingredients

Directions:
Combine the sugar, fish sauce, lime juice, sesame oil and chilli in a bowl, stirring to dissolve the sugar. Place the remaining ingredients in a separate bowl, then pour over the dressing and toss to combine.
Serve with your choice of protein.